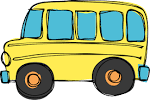 UPDATES


Monday 2nd July 2018 @14:30
The children that have gone residential trip to Condover hall have arrived safetly and are all well.
Thank you.

Tuesday 3rd July 2018@10.10
The children and staff at Condover Hall are all fit and well this morning. It's a lovely day and they were up early for their day's activities.
Wednesday 4th July 2018 @09:10
The children are all well. They have had their breakfast and are off to their days activities